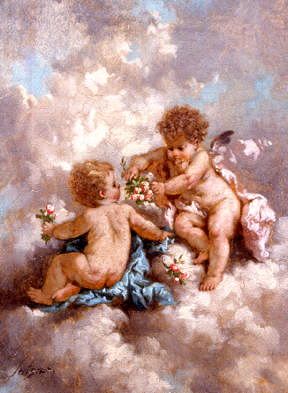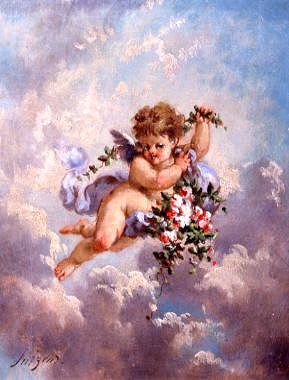 Once again we wade into history to extract some uncommon and entirely delightful names. I was doing research for a future post when I encountered some names that didn't fit the criteria I had set but that were too delicious to simply ignore and leave behind. As the title suggests, the names below are the names of Christian saints. For this post I have included only male saints. Look out for female saint names sometime next week.
Abel- Patron saint of the blind
Alexius- Patron saint of nurses, travellers, beggars and pilgrims
Atticus- Bishop regarded for his charity and piety
Ardalion- Burned alive for declaring his Christianity while performing on stage
Bertrand- Benedictine abbot and missionary
Blaise- Patron saint of wild animals and throat illnesses
Brice- Patron saint of stomach diseases
Brogan- Irish abbott

Caspar- Priest who set up schools for the poor
Dallan- A poet
Elias- A prophet

Elstan- Bishop and abbot

Emmeric- Patron of young men
Finian- Patron of the sick
Fulk- A pilgrim to Rome who gave his life to help those who had caught the plague

Gervase- Patron saint of Milan
Jarlath- Irish priest and scholar


Jude- Patron saint of police officers and hospital workers


Magnus-
Patron saint of
the Orkney and Shetland Islands
Ninian- Scotland's first saint
Ronan- Irish saint

Sebastian- Patron saint of archers, athletes and soldiers
Theon- Martyr
I have always been a fan of names with religious links. I have one, and I like how they offer, as my Mum puts it, 'extra protection'...whatever that may be. From the list I have some instant favourites, such as
Atticus
,
Bertrand
(the nn Berty is beyond adorable),
Finian
and
Theon
. Does your name have religious links? Do you have a favourite religious name?
Image: Both paintings are by Charles Augustus Henry Lutyens